Architecture & Design
Hotel Casa Hintze Ribeiro is born of a building built from scratch while maintaining the same mapping and valuing the facade of the building where once was located the warehouses Domingos Dias Machado.
The project of architecture, the responsibility of architect Azorean Jorge Costa, was complemented and enhanced by the draft interiors, the responsibility of recognized interior designer Nini Andrade Silva, internationally awarded for its amazing works that tell true "stories", created from experiences, experiences and emotions that each site It offers. The uniqueness of the designer piece, transmits unique sensations, inviting visitors to experience the place, the region where the space is inserted, making known its history and essence, in unique environments of "magic" with soul.

"a communion between cultural heritage and the present, this hotel stands out for how merges contemporary design with architectural details alluding to the genuineness of the Azorean culture and heritage. I feel that this hotel is part of me, by established ties and feelings caused to be visible to every guest at the inspiratory details and single detail. A trait common to all the work, I tried to emphasize shapes, colors and materials in line with my source of inspiration, giving the whole project a constant uniformity, in which the well-being, balance and a high standard of functionality, are privileged elements ".
Nini Andrade Silva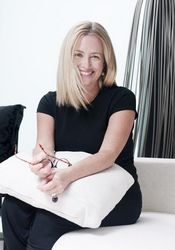 Learn more about Nini Andrade Silva